Financial-aid recipient: Maggie Sczekan has been performing in the Colorado theatre community for the past six years, most recently as Fiona in Colorado Springs Arts Center's "Shrek The Musical" (billed as Maggie Davenport), and in the Arvada Center's "Sister Act." Of her performance as Fiona, The Gazette wrote: "Maggie Davenport deserves an action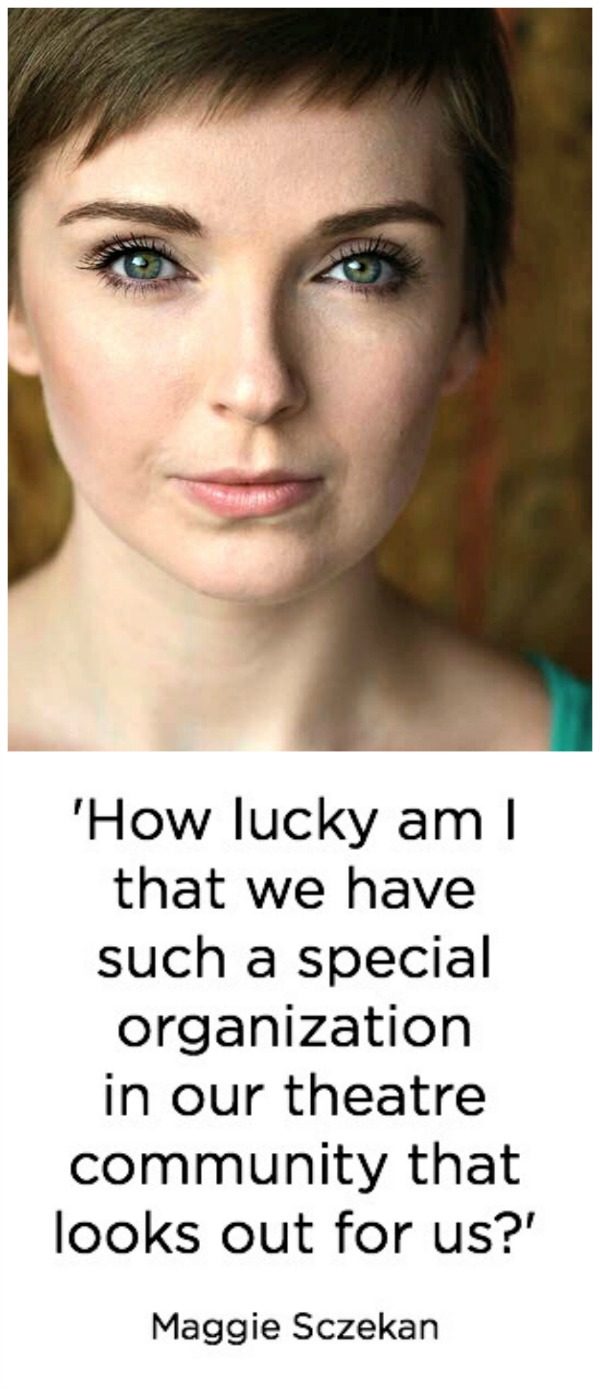 figure – spunky and controlling, a tomboy, a rocker and a princess, all under one crown." She will be moving to New York at the end of the month, but she will be back in the ensemble of "Evita" at the Lone Tree Arts Center from April 13-29.
Her medical story: Between performances of "Sister Act" at the Arvada Center on a two-show day, the back half of one of Maggie's molars snapped off, leaving the nerve exposed. She had an emergency procedure to soften the tooth, with a follow-up procedure two weeks later. Maggie does not have dental insurance, but with the help of friends and family, she was able to cover about half of the cost of the procedures.
How we will help: The Denver Actors Fund has covered the remaining $364.58 of Maggie's dental charges.

A message from Maggie: "I'm so grateful to the Denver Actors Fund  for helping me cover what I couldn't pay. Between student loans, health insurance and preparing to move across the country, my bank account already was struggling before this unexpected event.  How lucky am I that we have such a special organization in our theatre community that looks out for us?  Thank you, Denver Actors Fund.  You are so needed and appreciated. "
(Note: At the Denver Actors Fund, anonymity of aid recipients is presumed and fully protected, unless and until the recipient chooses to have his or her story told.)
ABOUT THE DENVER ACTORS FUND:

Video above: The Denver Actors Fund receives the Colorado Theatre Guild's 2016 Community Impact Award.
The Denver Actors Fund is a modest source of immediate, situational relief when members of the local theater community find themselves in medical need. To date the Fund has allocated $76,000 to artists facing medical need. In addition to financial relief, a team of more than 60 Denver Actors Fund volunteers offers good neighborly assistance including meal prep and delivery, child care, transportation, errands, construction, pet-sitting and more. For more information, visit our web site at DenverActorsFund.Org.
---
HOW YOU CAN HELP:
To DONATE the Denver Actors Fund:
Please CLICK HERE (with our humble thanks)
---
HOW TO APPLY FOR AID:
To apply for Denver Actors Fund aid: Fill out this brief online form here
---
MORE WAYS TO HELP:
DONATE BY MAIL:

Send checks made out to the Denver Actors Fund to:
P.O. Box 11182
Denver, CO 80212
ATTEND UPCOMING DENVER ACTORS FUND EVENTS:

STAGED READING: On the final night of the Obama presidency, come to the staged reading of John Moore's "Waiting for Obama," which was recently performed at the New York International Fringe Festival. It's about one Colorado Springs family that is convinced the President is coming for their guns. And in the world of this play, they just might be right. Thursday, Jan. 19. Social hour at 6 p.m. in The Edge Theatre Company bar, with drinks and snacks. The reading begins at 7. The plays runs 75 minutes. This event is free. Donations will be accepted at the door for the Denver Actors Fund. There are no advance ticket sales. Just join us at 1560 Teller St. in Lakewood. Direct any questions to culturewestjohn@gmail.com.
"DENVER ACTORS FUND PRESENTS …" MONTHLY FILM SERIES: The Alamo
Drafthouse Cinema in Littleton hosts a monthly film series in partnership with the Denver Actors Fund featuring films inspired by musicals and plays that are currently being performed by a Colorado theatre company. Next up on Sunday, Jan. 22, is the film Billy Elliot, featuring pre-screening entertainment by cast members from Vintage Theatre Company's upcoming stage production of Billy Elliot, the Musical. Join us for live musical performances, trivia, ticket giveaways … and the movie! CHOOSE YOUR SEATS NOW!
And coming up after that:
Feb. 16, 18 and 22: Special Fathom Events screening of Newsies, featuring Jeremy Jordan CHOOSE YOUR SEATS NOW
6:30 p.m. Monday, March 13: Jesus Christ Superstar, with entertainment from the Arvada Center CHOOSE YOUR SEATS NOW
---
BUY A POSTER!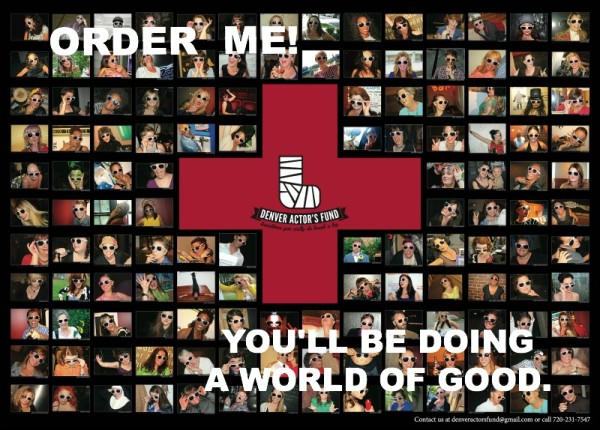 134 women (and a few token dudes) from the Colorado theater community, all supporting the Denver Actors Fund. They cost $20 per poster (20×28). To order, email your quantity to denveractorsfund@gmail.com. We'll take care of delivery and payment from there.
VISIT OUR ONLINE MERCH STORE:
Click here to see how you can buy DAF products such as T-shirts, key chains, puzzles and much more